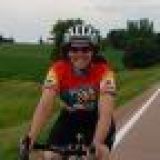 ​This story begins, as all good stories do, at a crossroads. Said the Pixie to the Jester, "should I go through this Cracker Swamp? For I have a dent in my head and many think it too great a challenge. My Summer Knight is destroyed and Chicky and I have no one to lead us through".
"Ah," said the Jester, in a superior voice, "it is true the swamp is full of perils, but I am just the companion for you. I am light and witty and my hat holds much water. You will need those to pass through. The Cracker Swamp is full of creatures both dead and not quite dead. It can be hotter than hot and the Mad Monster Matthew has recently trounced through. It is a long 767 miles through as well".
"Why Jester, Chicky and I will gladly accept your help. Chicky was given to me as a companion by the Mysterious Lady Susan of the East. Chicky also has local knowledge and is good with maps".
"QUACK", said Chicky.
"Pixie", said the Jester in a most serious tone, "I feel it necessary to point out that Chicky is a duck".

"Tis true," replied the Pixie, "but I have a dent in my head and named her in the topsy turvy times and she reminds me that I must be vigilant in protecting myself even from my own thoughts".

"Well then, Chicky and I will both see you through the Swamp. But I think it best if you leave the big decisions to us. We are both excellent judges of character. And before you go to the Cracker Swamp, you must consult a Blue Wizard of Rheumatology. They are experts in fending off the Brothers Itis who I see are walking in your shadow. Keeping them away will be important. And we must take care to avoid the Black Witch of the Swamp for she appears in the wee hours of night and will put you under a sleeping spell".